Start out in biathlon
Book a private lesson with an esf Argentière ski instructor who will teach you all you need to know about this fun and physically challenging discipline.

We provide laser rifles so that everyone, little ones and adults alike, can start out in this winter sport discipline.

Combining cross-country skiing and shooting, you'll be able to test your skills and take part in small challenges in real-life situations, making for a memorable experience!

Come and put yourself in the shoes (or skis, rather!) of our champion biathletes.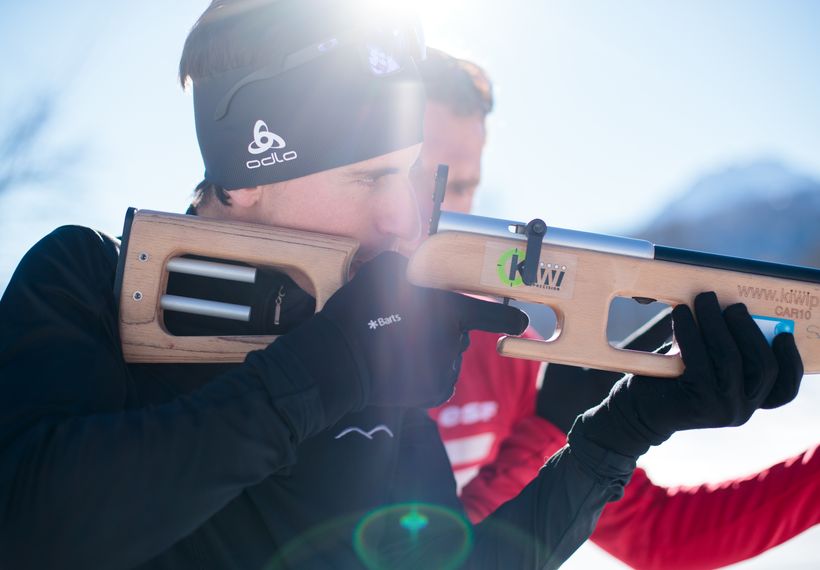 Biathlon introduction
2 hours
10 yrs and above
Subject to availability
12:00pm - 2:00pm during the French school holidays
9:00am - 5:00pm outside of French school holidays
Les Grands-Montets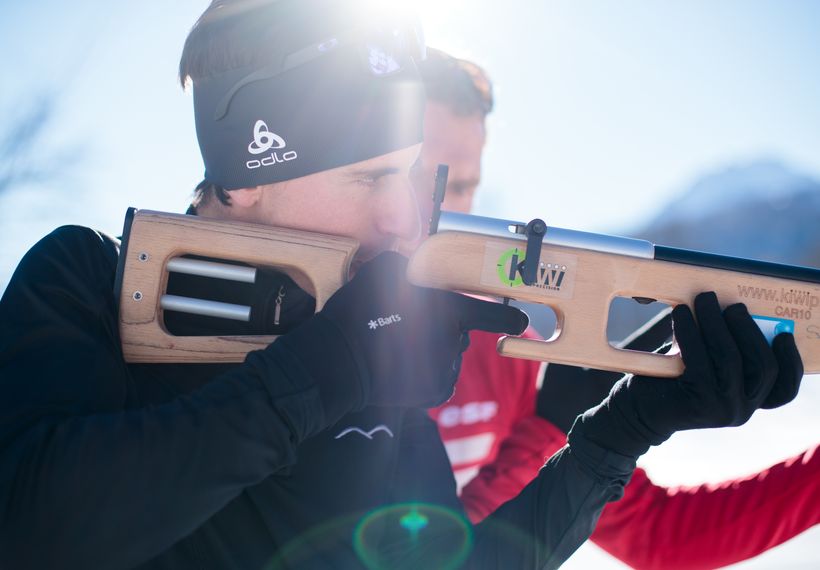 From
230€
Biathlon introduction
3½
Group of 1 to 5 learners or business groups
Subject to availability
9:00am - 12:30pm
or 1:00pm - 4:30pm on Saturdays or outside of French school holidays
Les Grands-Montets