Beginners' skiing lessons for adults
Our group lessons are an excellent way to make your first tracks in the snow with complete peace of mind.

You'll be integrated into a group of adults who are also ski beginners and share your apprehensions. Our instructors will guide you along the way, at your own pace and in a friendly atmosphere.

Don't be afraid to take the plunge, and enjoy the best runs in the Argentière ski area!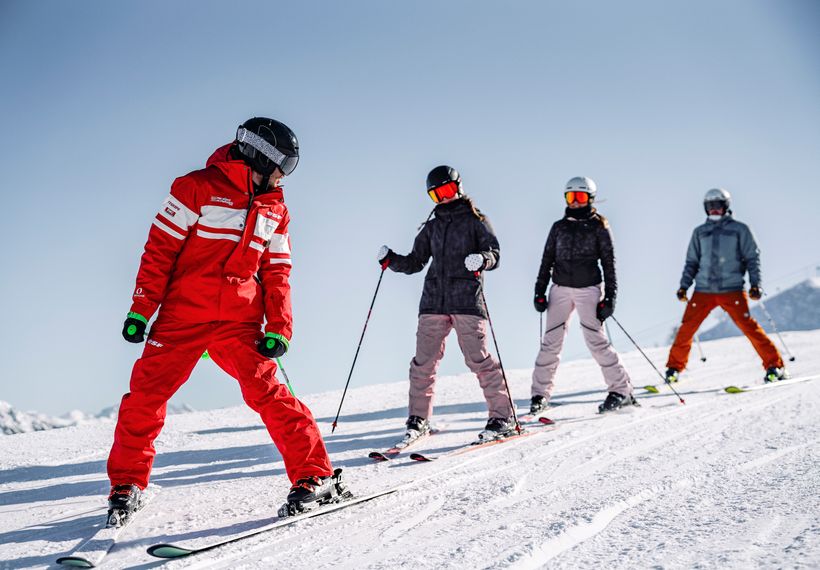 From
213€
5 or 6 group skiing lessons
MORNING
Beginners' level: I've never skied
Sunday to Friday or

Monday to Friday

9:15am to 11:45am
Les Grands-Montets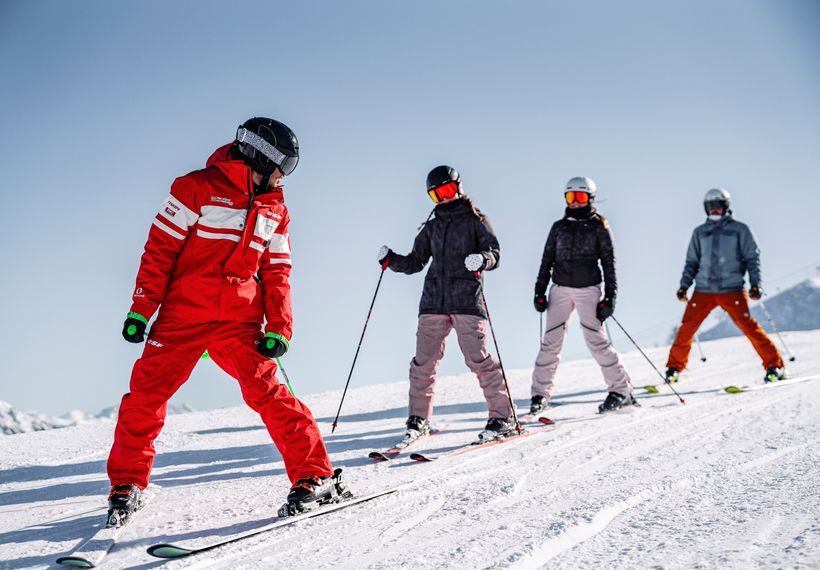 From
141€
3 group skiing lessons
MORNING
Beginners' level: I've never skied
Sunday to Tuesday or

Monday to Wednesday


9:15am to 11:45am
Les Grands-Montets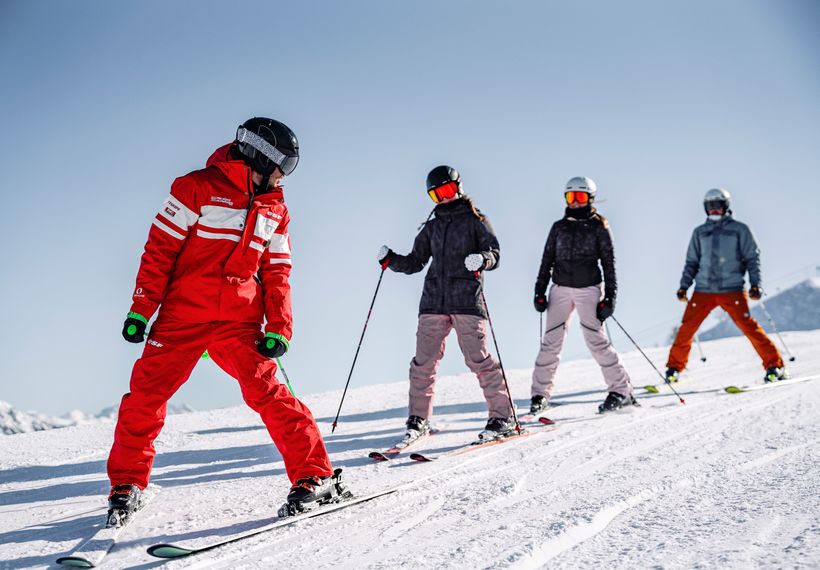 1 skiing lesson sole
MORNING
Beginners' level: I've never skied
Sunday or Monday (subject to availability)
9:15am to 11:45am
Les Grands-Montets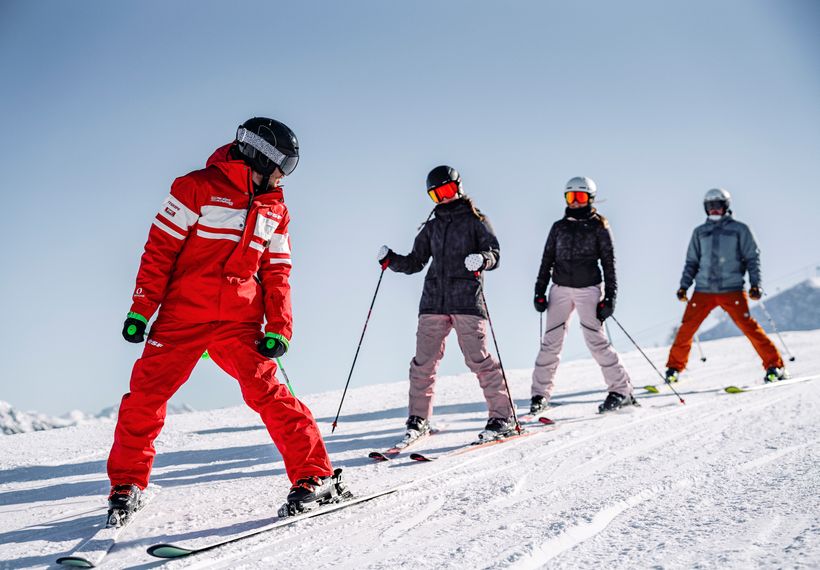 From
179€
5 or 6 group skiing lessons
MORNING
Beginners' level: I've never skied
Sunday to Friday or

Monday to Friday

9:15am to 11:45am
Les Grands-Montets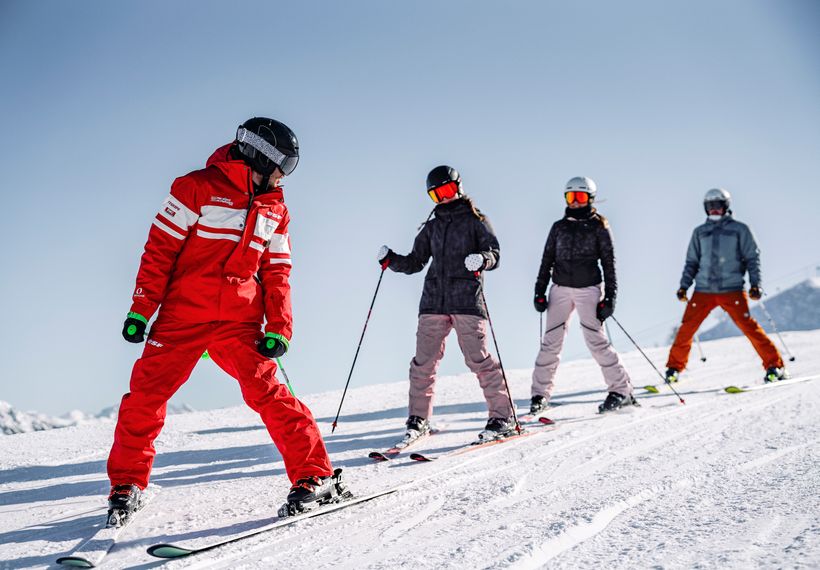 From
141€
3 group skiing lessons
MORNING
Beginners' level: I've never skied
Sunday to Tuesday or
Monday to Wednesday
9:15am to 11:45am
Les Grands-Montets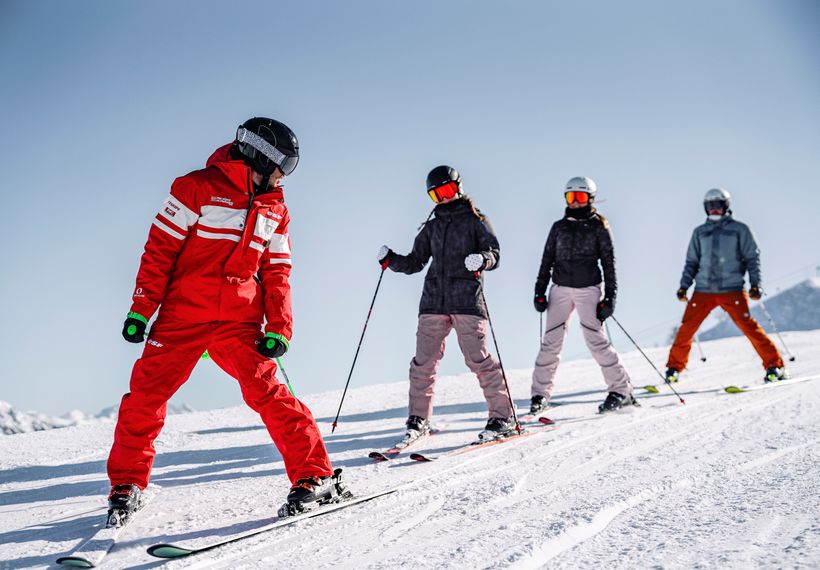 From
42€
1 skiing lesson sole
morning
Beginners' level: I've never skied
Sunday or Monday
9:15am to 11:45am
Les Grands-Montets