Group skiing lessons for adults
Join our intermediate to experienced level group skiing lessons for a learning experience in a friendly atmosphere.
You will be in a group of adults of your level so that you can improve your technique.
Our instructors will be delighted to give you their expert advice and help you excel!

You'll also discover our fabulous ski area with its plunging views overlooking the Chamonix valley.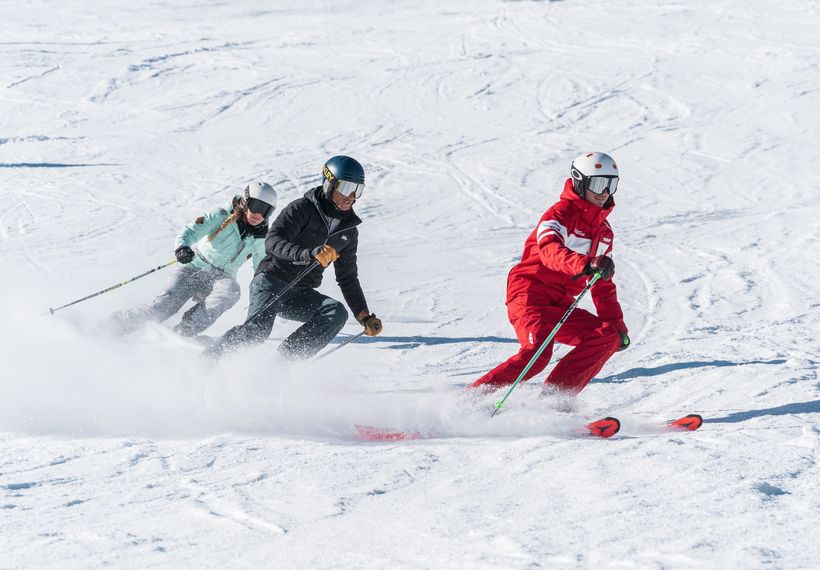 5 or 6 group skiing lessons
MORNING
Intermediate to experienced level
Sunday to Friday or
9:15am to 11:45am
Les Grands-Montets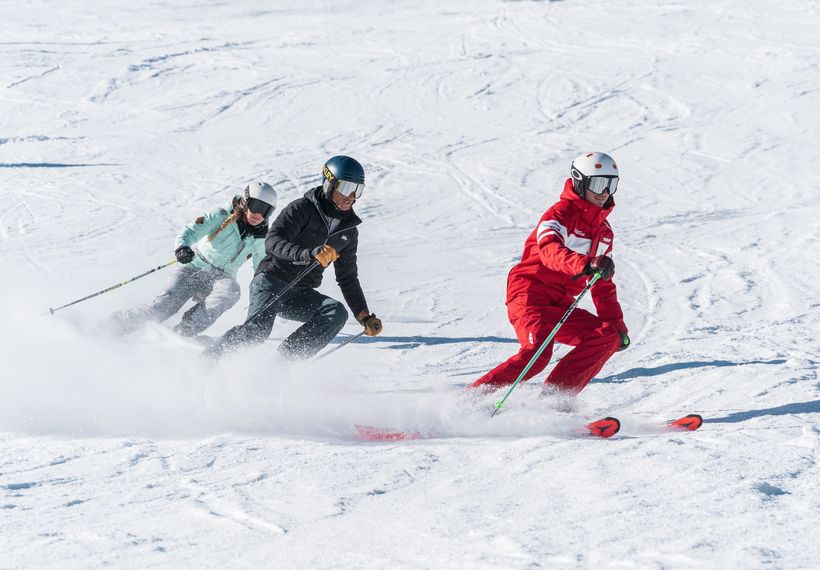 3 group skiing lessons
MORNING
Intermediate to experienced level
Sunday to Tuesday or
9:15am to 11:45am
Les Grands-Montets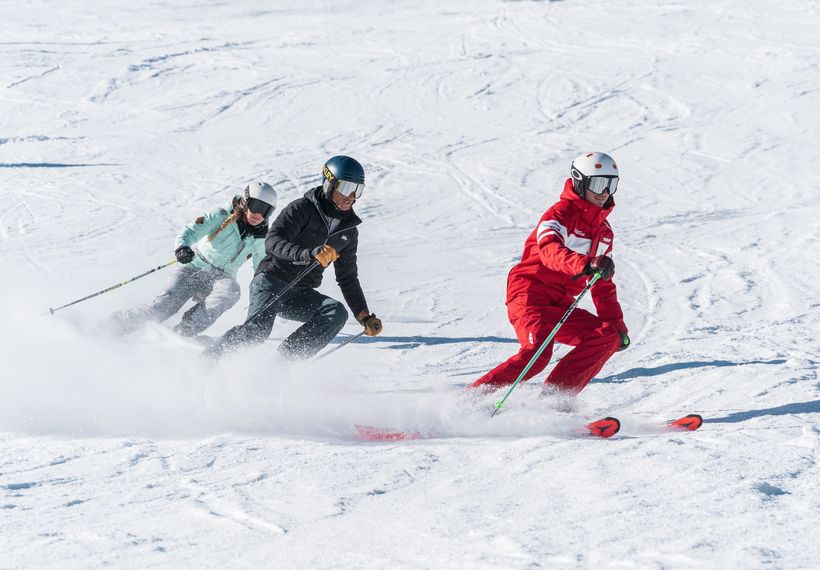 From
47€
1 sole skiing lesson
MORNING
Intermediate to experienced level
Sunday or Monday (subject to availability)
9:15am to 11:45am
Les Grands-Montets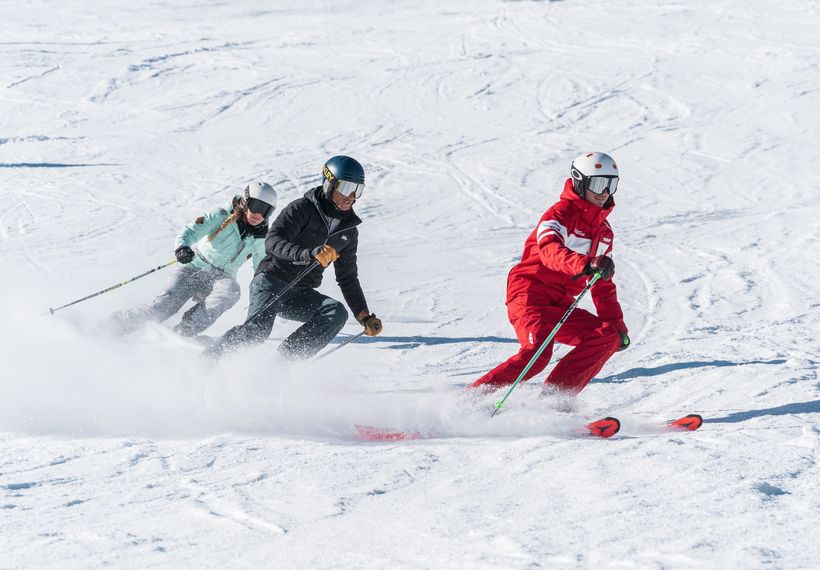 From
179€
5 or 6 group skiing lessons
MORNING
Intermediate to experienced level
Sunday to Friday or

Monday to Friday

9:15am to 11:45am
Les Grands-Montets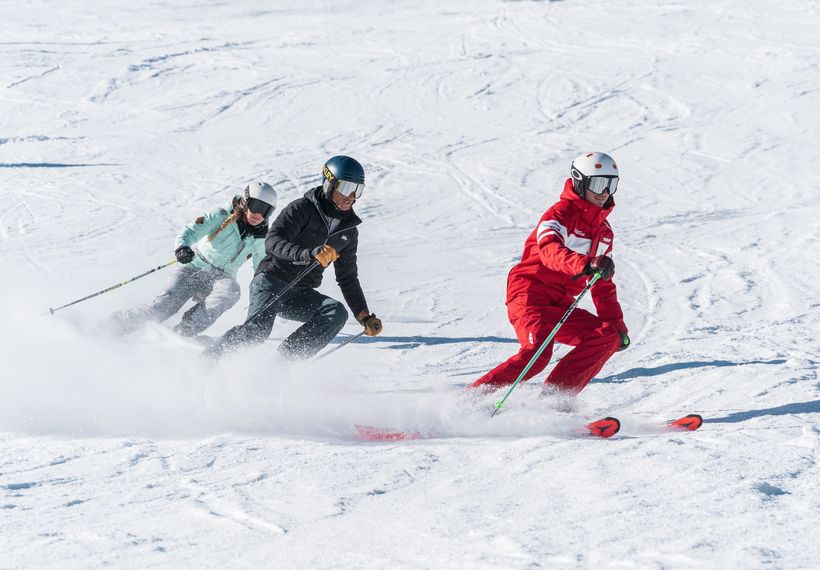 From
126€
3 group skiing lessons
MORNING
Intermediate to experienced level
Sunday to Tuesday or

Monday to Wednesday

9:15am to 11:45am
Les Grands-Montets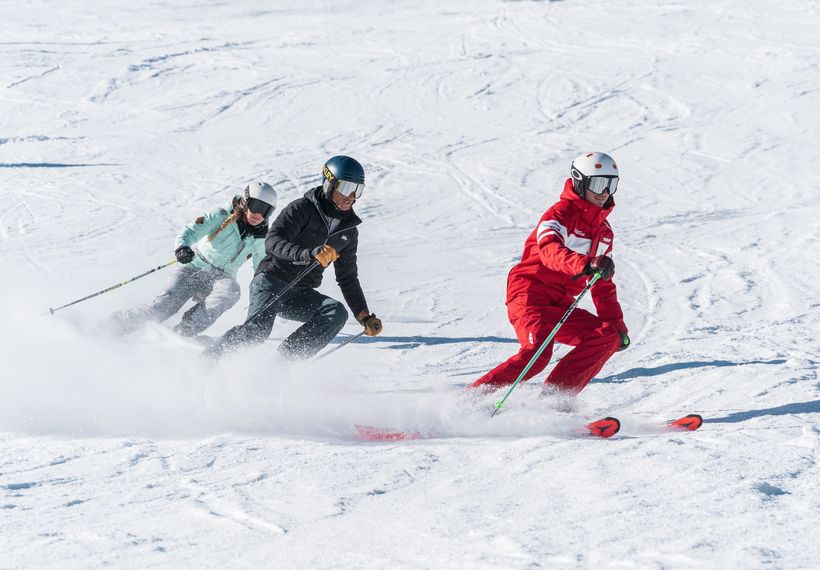 From
42€
1 sole skiing lesson
morning
Intermediate to experienced level
Sunday or Monday
9:15am to 11:45am
Les Grands-Montets