All-terrain snow training
"Ideal for discovering the safe environment of off-piste skiing and ski touring and its specific equipment".
DVA, shovel, probe, Air-bag, BERA and nivology! Discover what's behind all these terms, which are the basic safety elements for ski touring and off-piste skiing.
More and more people are taking up these activities, but they are not without risk and require some training.
The aim of this mini-course is to give you access to the first stage of what every skier who wants to try these activities should know.
It's sure to leave a lasting impression:
Handling the avalanche transceiver
The need to react very quickly
Developing your knowledge of weather reading
Practice in field situations
Feel more comfortable with your safety equipment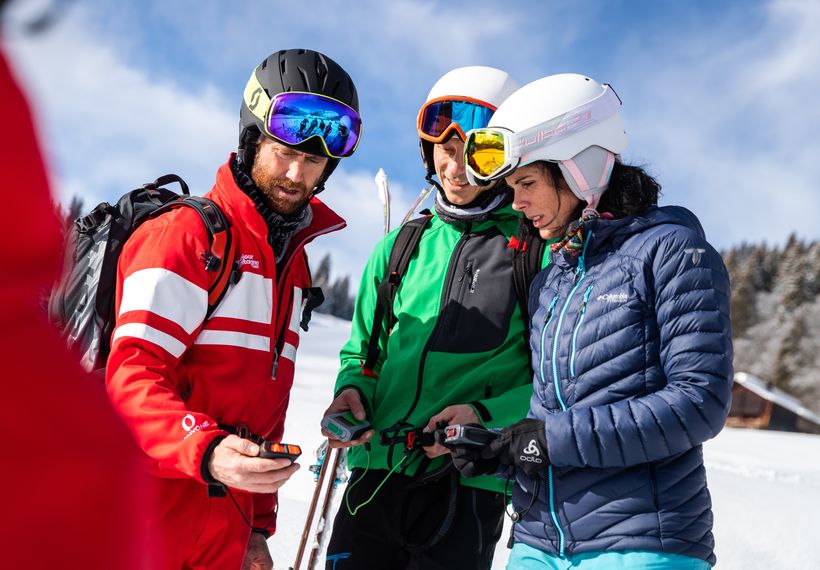 From
47€
Introduction to safety
GRADE 01
Groups of 4 to 10 people
Depending on availability: evenings or days
From 5.15pm to 6.45pm
Force 1/5
Level 1/5