Come and discover this fun activity with friends or family aged 10 and over!
We've got laser rifles available, so young and old alike can try their hand at this winter sports discipline.
Combining cross-country skiing and shooting, you'll be able to test your skills and take on small challenges in real-life situations for a fun and memorable experience!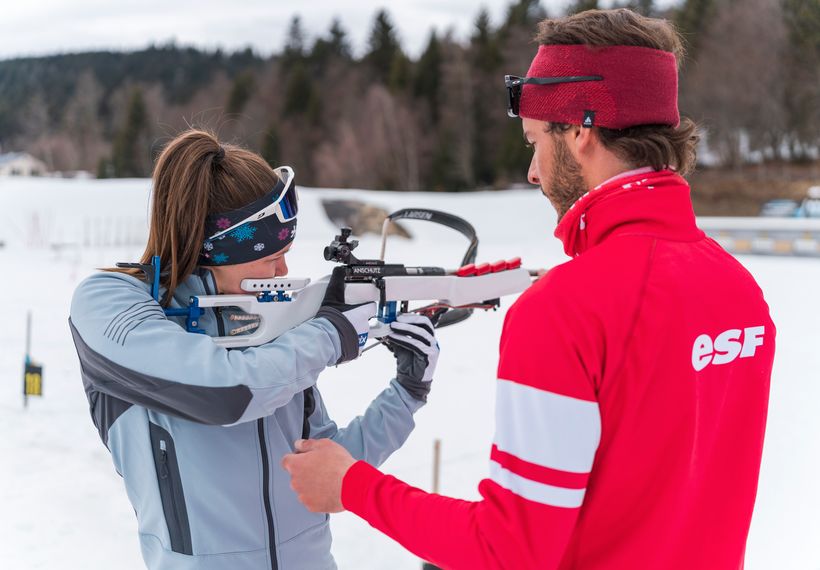 From
47€
Biathlon group lessons
1½ hours
From age 10
Subject to availability
From 5.15pm to 6.45pm
Grands-Montets/Lognan ESF Office