BOOK AN INSTRUCTOR FOR THE DAY FOR YOUR PRIVATE GROUP OF THE SAME LEVEL
Get lost in the heart of the Massif des Aiguilles Rouges

You will leave ESF Grands-Montets by bus to reach the start of the hike in the village of Couteray in Vallorcine. A gentle ascent to the Loriaz refuge (2020m), 700 m of ascent through the forest before arriving at the Loriaz alpine pasture. Admire the panorama and enjoy the tranquility at the heart of this wild, alpine pasture full of history.

Weather conditions may affect this outing: if conditions are poor, the day will be adapted. We'll see you the day before to take stock.
Meet at 8:30am at the ESF Argentière Grands-Montets office.
As safety is an absolute priority, we'll do a quick check-up before you set off to prepare your route and equipment.
We leave at 9:00 am in the direction of Vallorcine to reach the small village of Le Couteray, which will be our starting point.
A leisurely ascent to the refuge (2020m) through the forest before arriving at the Loriaz alpine pasture. We have 700m of ascent to make, a 2-hour climb depending on the pace of the group.
On arrival at the Loriaz hut, we'll take a short break for a coffee, learn about the history of the mountain pasture and discover the massif with the help of an IGN map.
We then continue our hike to explore the area around the refuge, heading towards Montagne de la Loriaz and Montagne de Barberine (+100 m).
Finally, there's a snack break with a small selection of regional products for an aperitif and, if you wish, we can finish on a sweet note by indulging in a slice of pie at the refuge.
Before descending, we'll do a DVA search to help you improve your technique.
The descent from the Loriaz chalets will take us to the Sassey cross and plan, from where we'll join the forest track that runs along the foot of the Tête de Chevrette at 2040m. Hopefully we'll be accompanied by a few curious animals!
Back to the Esf by 17:00pm.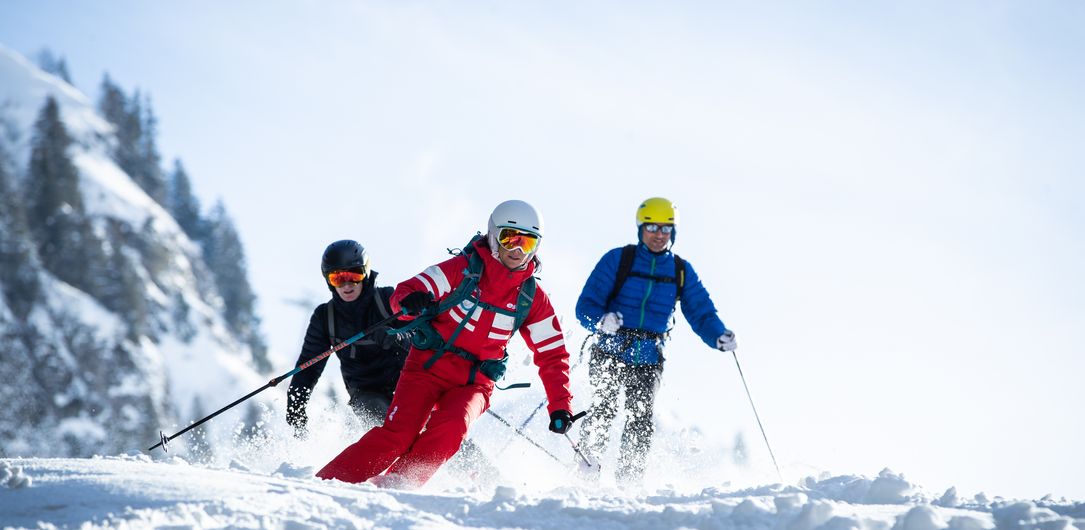 Favourite
A climb through the forest.

Arrival at the alpine pasture, with its cosy mountain refuge.

An exceptional panorama.

A day's skiing in a massif dedicated to ski touring.

An adapted route, personalised advice, a DVA search and snack à la Haute-Savoie.
Made available
safety kit (shovel, avalanche transceiver, ski probe).
They will guide you or have experienced this adventure

Sweet, sweet solitude.

"The Alpages de la Loriaz are magical. It feels as if you're at the world's end, with peace and quiet, wild places, and breathtaking views: what more could you want for a great day out! It's one of my favourite walks in both summer and winter, and I love sharing it with others to help them discover this little corner of paradise.
ch
Christian
instructor at esf argentière