BOOK AN INSTRUCTOR FOR THE DAY FOR YOUR PRIVATE GROUP at THE SAME LEVEL
Off-piste discovery outing
You leave Argentière heading for Chamonix, the Brévent, to take the Planpraz cable car up 2000m. There you'll have breathtaking views! Discover the off-piste area, improve your skills, get advice...
Then we'll cross over to La Flégère to visit the second ski area.
By the end of the day, these two legendary areas will no longer hold any secrets for you.

Weather conditions may affect this outing: if conditions are poor the day will be adapted. We'll meet the day before to take stock.
Meet at 9:45am at the ESF in Lognan.
As safety is an absolute priority, we will review your equipment, the snow conditions and the weather, then hand over your safety kit.
We leave at 10:00am for Chamonix to take the Planpraz cable car, arriving at 2000m.
Warm up with the Combe des Vioz run.
Then we'll take the Col Cornu chairlift to 2350m, where we'll have a choice of several off-piste runs accessible from the 450m Col Cornu piste.
Finally, we'll take the Brévent cable car to reach 2525m: its a breathtaking view. Head for a slightly steeper off-piste section that will allow you to progress. By then you can say 'Yes! I've done it!'
Once you've completed the descent, you've earned yourself a break! Off to Johanna et Dam's at Altitude 2000.
Once the break is over, we'll head for La Flégère to visit this accessible off-piste area, which is less steep than Le Brévent, thereby finishing on a high note. We'll also do a DVA search to help you improve your technique.
Back to ESF around 4:45pm.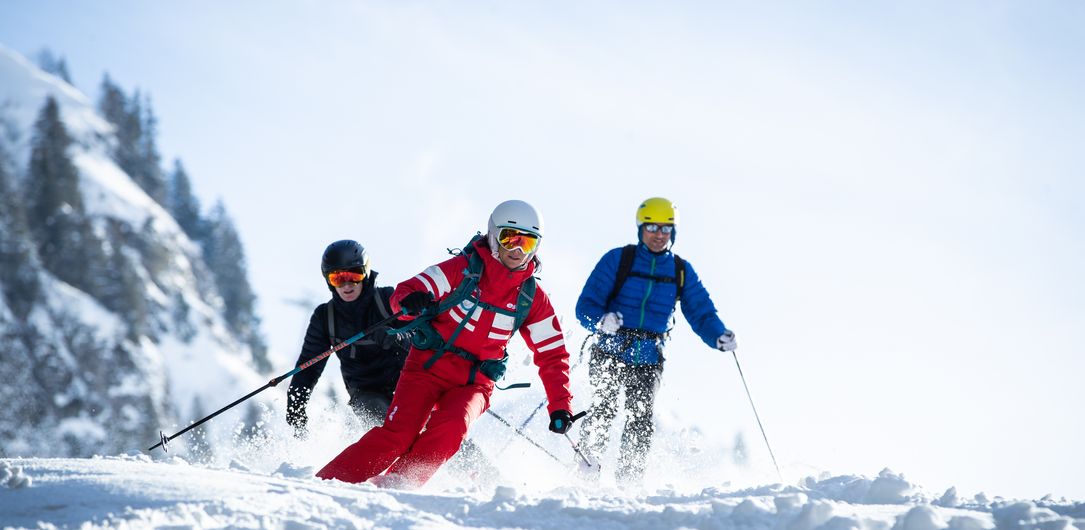 Favourite
Views from Planpraz and Le Brévent.
Ski the valley's most legendary off-piste runs.
Two different ski areas in the same day.
Made available
Safety kit (shovel, avalanche transceiver, probe)
Rucksack
They will guide you or have experienced this adventure

Skiing in the heart of the Chamonix Valley

"I love skiing these two areas! The off-piste runs are accessible and technical, and the views are splendid and sunny. A real day out in Chamonix! And the fact that you change ski areas gives you the impression of being in two different valleys in the same day.
JD
Marion
instructor at esf d'argentière